NICARAGUA
08 gennaio - 28 gennaio 2003
agosto 2004

Il Nicaragua è un paese in cui vi sentirete a casa !
Una terra non ancora turistica ma con un popolo stupendo !!
Credo che tornerò presto in Nicaragua, lo spero tanto...
"Orgullo Nicaragüense"
A land you cannot forget!
If you are looking for a quiet life, if you love freedom,

the respect and the dignity of the Nicas will make you feel at home!

L'itinerario di viaggio 2003

The travel map


Pochomil



Bluefields Airport

Managua

Poneloya y Las Peñitas

Pochomil

vulcano Masaya

Masaya

Santa Catarina

email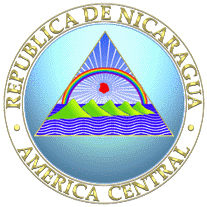 Mucho gusto Nicaragua !!!
Travelling to Nicaragua has been a difficult and unusual choice. It is a long time since I thought visiting it.Last year I received a lot of information on this tormented land in Central America.

After Guatemala and Honduras I was strongly convinced to continue visiting Central America, and Nicaragua may be a synthesis of those countries.

Thanks to my friends who comminicated to me this desire and to my growing curiosity, I finally concluded that 2003 would begin with my dream: a journey to Nicaragua!

Solentiname



Rio San Juan
Managua

Poneloya e Las Peñitas
Pochomil

Masaya




Ciao !!
Eccomi di nuovo a casa, purtroppo....
e in attesa delle prossime nuove foto, del diario e di tutti i consigli che posso inviarvi sul Nicaragua,
vi riassumo in un solo modo cosa sento in questo momento: "orgoglioso di aver conosciuto i Nicas !!"
~Managua: Hotel Morgut, 3 stelle, una camera doble con bagno e aria condizionata, tv, costo di 35 $ Usd.
Casa de Huespedes en Managua ubicada en Bello Horizonte: http://groups.yahoo.com/group/Accomodation
Bello Horizonte VI Etapa 217
Rotonda Larreynaga 2 C. Sur 2 1/2 Abajo
Managau Tel 2498963
~León: Hostal Clinica. Dalla Telcor ( telefoni ) due cuadre e mezzo a sud ( abajo ), tel 311-2031.
Roberto vi consiglia: non ci sono stato perchè avevo già trovato alloggio ma mi è sembrato un posto molto carino per alloggiare con un bel giardino interno ed una famiglia molto gentile:
CASONA - COLONIAL GUESTHOUSE ROOM WITH BATH - BEATIFUL GARDEN US$ 10-15 PARQUE SAN JUAN 1/2 QUADRA ABAJO N°210 4TA CALLE NORTE LEON TEL 311-3178
~Pochomil: Hotel Altamar
~Granada: Hospedaje Cocibolca; Catedral 3 c. al Lago, calle La Calzada. tel. 552 7223. carlosgomez00@hotmail.com Una camera doble con bagno e ventilatore, costo
~Altragracia ( Isla de Ometepe ): Hotel Castillo; direcciòn: Parque Central 1 c. Al sur, 1/2 c. Al oeste. hotelcastillo@hotmail.com Una camera per tre con bagno, ventilatore, costo
~Isla Pequeña: Hotel Los Delfines
Cabañas Dericks: sulla spiaggia a nord est dell'isola bungalow a 14 $ usd, dormitorio a 5 $ usd. Bagni e doccia in comune.
~Big Corn island: Hotel Beach View
~San Juan del Sur: Casa fun surf n° 28
Nicarao Lake Tours Tour Operador nlr@nicaraolake.com.ni
| | | | | | | |
| --- | --- | --- | --- | --- | --- | --- |
| Nicaragua | Big Corn Island | Little Corn Island | Managua, Masaya, Granada, Pochomil... | Nicaragua ovest e nord | Ometepe, Granada, Rivas e San Juan del Sur | Costa atlantica del sud |
| Vulcano Masaya | Costa nord | | Managua | Rio San Juan | Mappa di Granada | Regione Atlantica |

Chiedi le informazioni di viaggio ai miei amici viaggiatori !
Corn Islands
Granada-Nicaragua
León, Nicaragua
Ometepe
San Juan del Sur
canzoni nicas
Lettere sul Nicaragua
[ ARGENTINA ] [ BOLIVIA ] [ BRASILE ] [ CAMBOGIA ] [ CentroAmerica ] [ CIPRO ] [ COLOMBIA ] [ COSTARICA ] [ CUBA ] [ EGITTO ] [ ETIOPIA ] [ FILIPPINE ] [ GRECIA ] [ GUATEMALA ] [ HONDURAS ] [ INDIA ] [ INDONESIA ] [ IRAN ] [ IRLANDA ] [ ITALIA ] [ KENYA ] [ LAOS ] [ MALAYSIA ] [ MAROCCO ] [ MEXICO ] [ MOZAMBICO ] [ MYANMAR ] [ NEW YORK ] [ NICARAGUA ] [ OMAN ] [ PANAMA ] [ PERÚ ] [ PETRA e JERUSALEM 2017, preparativi di viaggio ] [ PORTOGALLO ] [ PRAHA ] [ SARDEGNA ] [ SENEGAL e GAMBIA ] [ SPAGNA ] [ SRI LANKA ] [ SYRIA ] [ THAILANDIA ] [ TURCHIA ] [ UNGHERIA ] [ UZBEKISTAN ] [ VENEZUELA ] [ VIETNAM ]